About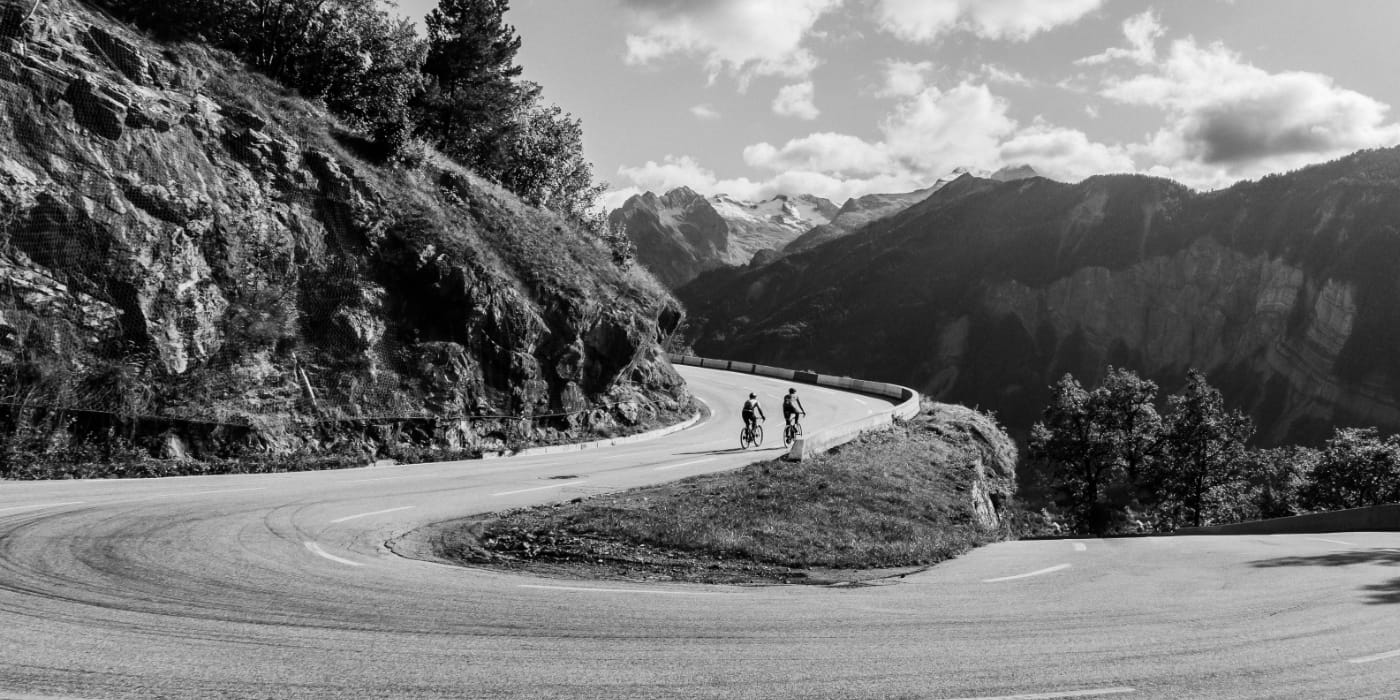 BicyCOLS was set up in 2017 by Francesca Smith, a passionate road cyclist who loves to climb mountains for fun! BicyCOLS is based in the Belleville Valley, French Alps which is home to the most impressive climbs in the alps. After many days out climbing the local cols, it became apparent that there was a wonderful opportunity to share the incredible experiences and views in the French Alps. Not only is road cycling in the French Alps extremely special and exhilarating, there is the chance to learn about how to feed your body whilst cycling and learn some yoga if you join the BicyCOLS experience.
BicyCOLS is designed for men and women. We provide women only and mixed weeks, so do check our programme here.
Why do we do only women only weeks?
Confidence boosting
Cycling with men can be daunting for some
It's fun – giggle with the girls
We want to encourage more women to get on a road bike!
The core pillars of BicyCOLS as a product are:

Road cycling up mountains for women (and mixed weeks available)
Yoga to build core strength and flexibility
Healthy and Nutritious Food to get you up those mountains
E-Road bike availability for those who would like to experience the climbs with a little help

What is the idea behind the name?
BicyCOLS is mountain specific in terms of location and the idea is to climb lots of cols on a bicycle Et Voila!