FAQs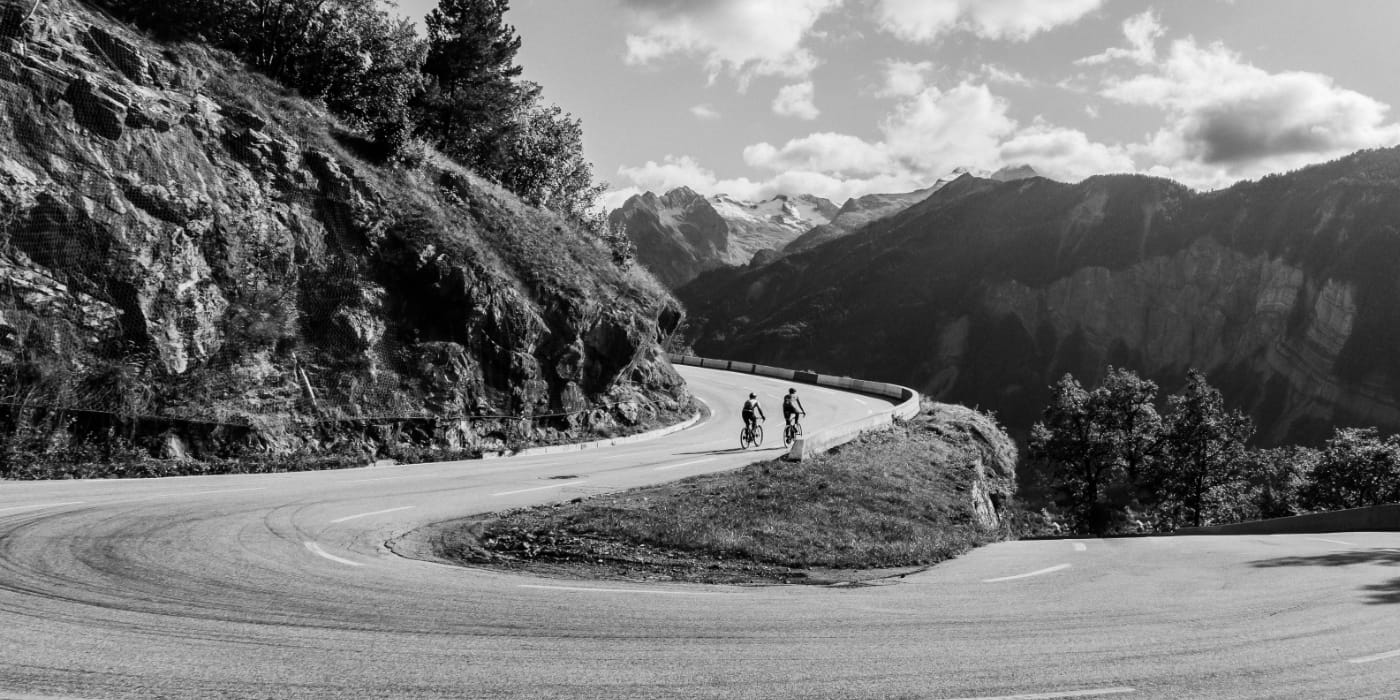 Insurance
Do you provide insurance for the trip?
No. You will need to buy your own travel insurance before the trip and send us a copy of the insurance certificate. You are unable to join the tour if you don't have the relevant sports insurance in place
Level / Ability
What level do I need to be to join the tour?
You will need to have a healthy / good level of fitness to join our tours, however we will group people into different groups in order to manage the different levels in the group. We also have specific weeks on offer for different levels too
Do I need to be an experienced cyclist?
No. We do welcome all levels and varieties and you will be able to choose a programme that is best suited for your ability. Even on the tougher day tours
What if I get tired?
There is no doubt you will feel some form of tiredness throughout the week, on specific rides etc. You will be fully supported on the ride and worst case scenario you can jump in the van if you are really tired!
Travel
Do you provide flights and transfers?
No to flights. However if you get flights to Geneva, we can coordinate a time to do a shared transfer with our partner company at your own cost. There will be a shared transfer at noon for example
Bike bags
We will be able to transport your bike bags on the transfer at the beginning and the end of the holiday
Dietary Requirements
I have special dietary requirements - Can you help me?
We are able to cater for all types of dietary requirements, so please do let us know prior to your arrival any special requirements and we will ensure that you will be well looked after
Bike Hire
Can I hire a road bike?
Yes! We have a great partner company whom we hire bikes from which are of a high standard. It is not included in the cost of your holiday
Can I hire an E-Road bike?
Absolutely!! We will need to know at the time of booking if you would like an E-road bike to ensure that we have enough for you all. It is not included in the cost of your holiday
When do you need to know if I want to hire a road bike or E-Road bike?
ASAP. Ideally at the time of booking so we can plan. It is possible to arrange last minute but we would run the risk of not being able to hire ne due to availability issues
Do I need to bring my own pedals?
Yes. As there are so many models and variations you will need to being you own pedals which we can get fitted as soon as you arrive
If I hire a bike, will there be a bike fitting?
Absolutely. We will ensure that your bike is measured for you to ensure the best comfort possible. We will also have a mechanic on tour to help with any minor adjustments needed
Tipping
How much should I tip the guides?
Tipping is completely discretionary. However, the guides work very hard throughout the tours from dusk till dawn ensuring that everything runs seamlessly. It is nice to show your appreciation with some tips. We do however say to our guides that tipping is an added bonus and shouldn't be expected. Tip if you feel they deserve one!
Accommodation
Single supplement fees?
If you would like a room on your own there a single supplement fee of £250pp
How many people share a room?
Contact us
Are there laundry services available?
Yes. In the chalet accommodation it is possible to wash your kit.
Where will my bike get stored?
We have large garages in the chalets which are secure with locks.
Navigation
Do you provide GPS units?
No. Please bring your own
Do you provide maps and files for the routes planned?
Yes. We will also be able to help upload the files for your GPS
Support
Will there be a mechanic to help?
Yes. One of our tour guides will be a mechanic, so whether you are on the road or not, you will have help
What can I put in the support vehicle?
Spare clothing / layers / personal items needed for the day
What should I carry with me on the bike?
Spare tubes, pump, lightweight jacket or gilet and a snack / energy bars + your water
What do I Need to Bring
Clothing
It is really important that you are prepared for all types of weather. We will be in the mountains and as you may have heard, the weather can change extremely quickly! Please ensure that you bring everything with you and then you will be briefed the day before on the general weather for the next day. It will be possible to put additional clothing items in your day bag in the support vehicle so don't worry too much about trying to fit everything on the bike!
Do I have to wear a helmet?
YES. Safety is of utmost importance to us and we do insist that you wear a helmet whilst on tour with BicyCOLS.
Do I need bike lights?
Yes please.
What spares shall I bring for my bike?
2-3 spare tubes, a spare tyre. Please ensure that if you are bringing your own bike, that it has been fully serviced before your arrival
Other
Can I bring along my partner / family who doesn't road cycle?
Yes! There is an abundance of activities available in the Belleville Valley such as Mountain Biking, climbing, walks, yoga etc and we would be happy to talk through any options specific to your personal requests