The benefits of yoga for cyclists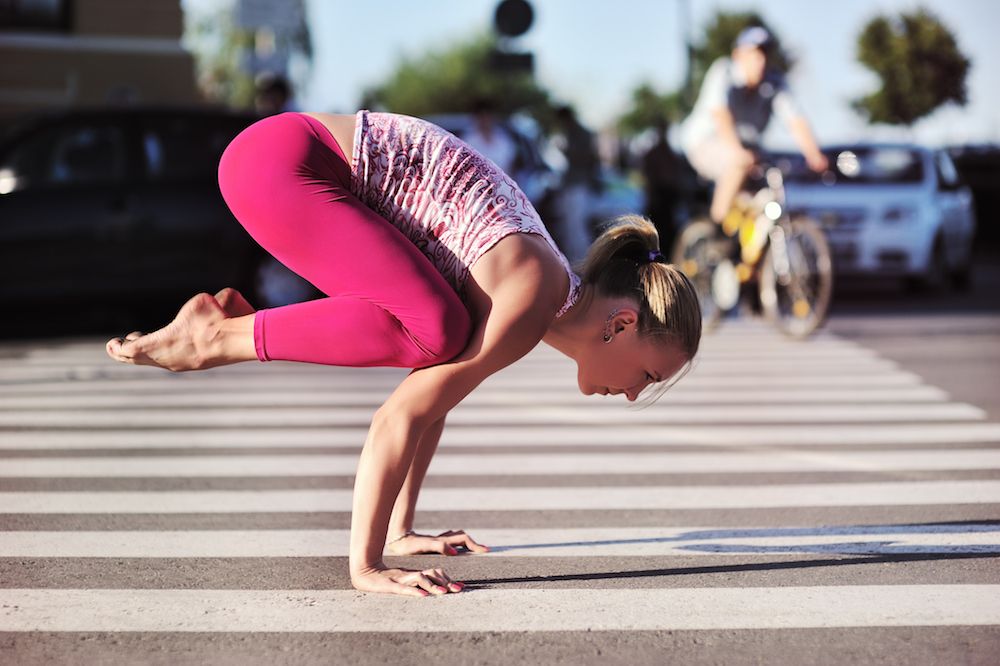 Yoga and cycling make a great combination!
Both practices work the powerful muscles of your legs and core, while requiring focus and stamina. Cyclists who practice yoga can utilize yoga's linking of breath with movement, making each pedal stronger. There are many different styles of yoga to try. If you're looking for an intense strength-building practice, try Ashtanga, Bikram, or Power Yoga. If you'd like stretching with more flow, try Vinyasa or Hatha Yoga. Play around with different styles and teachers until you find a good fit. Whether you're a weekend warrior or Euro pro, your cycling will benefit from this ancient practice.
Gain Flexibility, Strength, & Balance

Cycling requires strong quadriceps, hamstrings, and glutes. But, overusing these muscles without maintaining proper form can throw your hips off balance. Yoga stretches out the legs and opens the hips for greater flexibility and form. Hunching over a bike can stress your spine. Yoga backbends counteract the forward slouch and return your spine to proper alignment. A typical yoga class will flex and employ every part of your body, creating overall suppleness and power.
The Benefits Offered
Yoga can power up your cycling in many ways: Increased breathing capacity Improved posture Greater strength and flexibility More stamina Greater mental focus Restored and revitalized energy
Breathe Deeply & Focus
The breathing and meditation techniques in yoga can turn your simple ride or intense workout into a moving meditation. "Pranayama" (Sanskrit for "breathing exercises"), practiced with "asana" (Sanskrit for "breathing exercises") brings more awareness to your breath in any capacity. This combination of breathing and movement enhances your body's circulation and cardiovascular strength, leading to more efficient and powerful pedaling!
Yoga can be a fun way for cyclists to remember the joy of moving your whole body. The alignment, flexibility, and strength gained from yoga can keep you steady and balanced for practically endless miles!